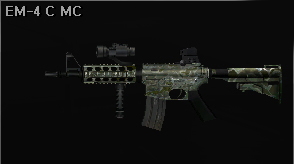 Description
The EM-4 C MC comes with multiple enhancements, including a multicam pattern for better concealment, higher damage potential, and an increased fire rate over the original model.
Tips:
Use the same tactics as you would with the EM-4 ST/N/PT
As the description says, the fire rate is slightly higher on this version than on the original EM-4 C.
This version has greatly improved headshot damage over the EM-4 C SL, use that to your advantage.
Variants
EM-4 C (found in Camouflage Set)
---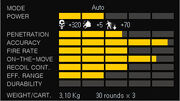 Community content is available under
CC-BY-SA
unless otherwise noted.