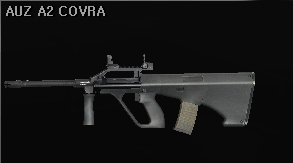 Description
This is a bull-pup rifle developed by STYER of Austria. Adopting the rail system instead of a fixed style 1.5X scope, it is capable of various installation options. Lightness is considered by applying materials like plastic or aluminum. Since a sudden rise of the barrel occurs due to the machine's weight tilted on the rear part, COVRA, the counter-strike force of Austria, operates this version with elevated accuracy by lowering the cyclic rate.
Tips
It has high recoil at first if you're newer to the game.
Purchase all upgrades for this gun or go without them.
Don't strafe too much with this gun.
The recoil is one thing that makes people miss, but what they're doing wrong is they're not bursting. Bursting is shooting 2-4 rounds at a time. The crosshair will come down just enough for you to fire more accurately if you burst.
Variants
AUZ A2 PT (found in Special 7 Package
---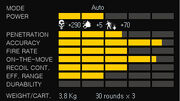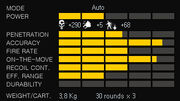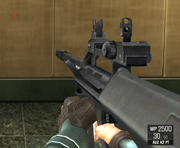 Community content is available under
CC-BY-SA
unless otherwise noted.